"In jeans, tank top, and thick-rimmed glasses, she took to the stage, ready to take on the world. Then leaning back so far I thought she would fall over, she started the most powerful set of acoustic guitar I have ever heard."   Richmond Music Journal - Richmond, VA
"Vivian Slade's Buffalo debut at Neitzsche's is a performance that I will not soon forget.   MTV Online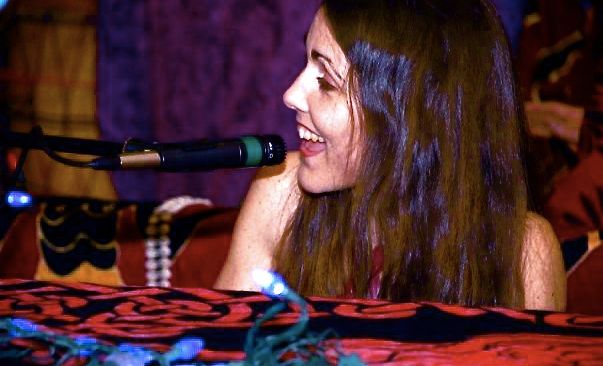 "Vivian Slade is totally original, stunning and captivating throughout this entire CD. There is not one song that doesn't reach out and grab your attention. Thought provoking, provocative and sophisticated."   Independent Songwriter - Camden, NJ    
Musical,
The Dragon King:
"This beautiful story, chronicling courage and honor in the face of adversity,
will intrigue and inspire children of all ages
as courageous valor triumphs over fear."
--Reed Powell Christian, MAT, Parent, Teacher, Theatre Instructor, Atlanta, GA
"Come see the breathily urgent, theatrical acoustic rock of Vivian Slade.   Nashville Scene - Nashville, TN
Vivian Slade has received airplay on over 70 radio stations (eastern US) and charted to CMJ on eight of those stations. Touring has taken her from Miami to Vermont to Austin.